Heating and Air Conditioning Services
Heating
Air Conditioning
Service Call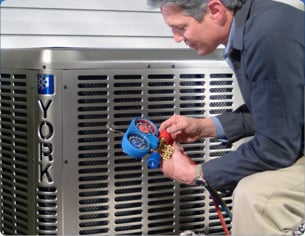 Kale Company offers fast expert service at an economical price. We service and install to a large geographical area and typically have a service technician close to you. Let us earn your trust today.
We charge a diagnostic fee at a flat rate to determine your problem, and our service technicians carry a standard repair price book to let you know the price of any repairs. No surprises. We offer emergency radio-dispatched service 24 hours a day, 7 days a week, 365 days a year, and our technicians are trained and certified to offer top notch service. We even have our own training room to keep our technicians up to date on any new data, and we offer service on all makes and models.
About our Service Technicians:
Experienced to repair your problems quickly and efficiently
Uniformed, and they drive company marked vehicles for your safety
Kale Company has a no smoking policy
Courteous and friendly
Trained and equipped to keep your equipment safe
We Service:
Residential furnaces and central air conditioning
Commercial and Industrial HVAC and chillers
Hot water boilers
In-floor radiant heating
Geothermal
Control systems
Commercial kitchen hoods and ventilation equipment
Industrial ventilation equipment
Computer room HVAC
Air purification equipment
Rooftop units
Infrared heaters
Mobile home heating and air conditioning
Electric heat
Exhaust systems
Pool dehumidification systems
Give us a call today at either of our locations:
---
Maintenance Contracts and Seasonal Tune-Ups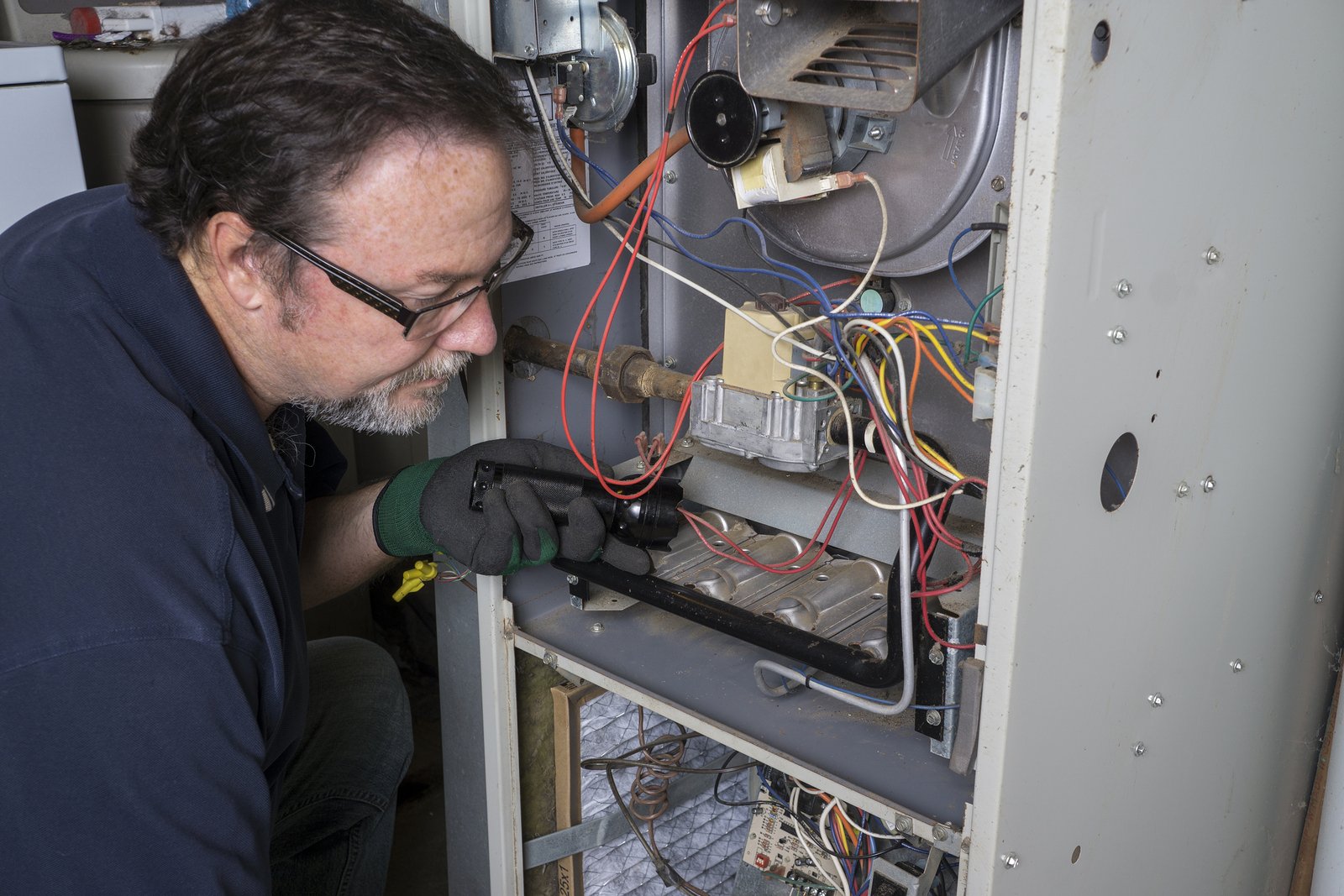 Regardless of what type or brand of heating and air conditioning equipment you have, it is recommended that you have your equipment serviced at least once yearly to maintain a safe and efficient system.

Kale Company offers many service agreements for homes and businesses. Below is an example of a basic maintenance plan.
Residential Energy Saver Plan
We offer a 10% discount on repairs during the contract year. Our resident energy saver plan consists of two routine calls. We use a different process for each one, as outlined below:
Spring Air Conditioning Service Plan
Check operating pressures and refrigerant
Check voltage and amperage of motors and controls
Check air temperature drop
Wash condenser coil (with cleaning solution if needed)
Lubricate all moving parts where required
Check belt and adjust tension where required
Change or clean filters (Filters additional)
Check starting contactor in condenser
Check thermostat
Check condensate drain
Fall Furnace Service Plan
Check thermostat
Check all safety controls
Check, clean, and adjust burner for efficiency
Check and adjust pilot assembly
Inspect heat exchanger for safety
Lubricate all moving parts where required
Check belt and adjust tension where required
Change or clean filters (Filters additional)
Check gas piping to furnace for leaks
Operation and safety check of system
Both the heating and air conditioning system can be serviced at the same time to save you time and money. Your heating and air conditioning equipment doesn't care when it is serviced but needs regular yearly maintenance to prolong the life of the unit and provide efficient operation. Kale offers cleaning and inspection for all types of furnaces and central air conditioning. We will tune up your HVAC system seasonally so that you're prepared for any type of weather or temperature.
High efficiency furnaces require additional testing and an additional fee. Some furnaces and air conditioners may require more specialized cleaning due to their construction or environment. Additional cleaning fees may be required.

Contact us today and we will help you find a seasonal maintenance plan to fit your needs.
---
Warranty

Warranty for your new and used equipment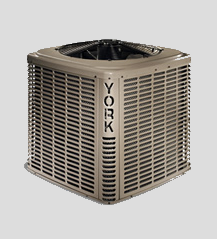 Let us provide you with security for your new or existing equipment with a Kale Company Warranty Plan.

All new equipment comes with a manufacturer's warranty on the equipment. The warranty period will vary with the manufacturer and type of equipment purchased. Kale Company offers additional extended equipment and labor warranties to supplement the manufacturer warranties to meet your needs.

Kale Company offers warranties on used equipment, regardless of brand (upon inspection, with some restrictions).


---
Duct Cleaning

Our HEPA-AIRE Duct Cleaning System Performs State-Of-The-Art Source Removal Duct Cleaning
The HEPA-AIRE method used by our company assures you that your ducts are being cleaned with the most advanced source removal equipment available. This high tech, state-of-the-art system is used by leading professional duct cleaners throughout North America, and is widely recognized as the most significant break-through in duct cleaning equipment technology in the past 30 years.
The key components of this system are the patented HEPA-AIRE portable power vacuum and the AIRE-SWEEP compressor. This system enables our technicians to reach and thoroughly clean your entire duct system with minimal noise and disruption.
First, the HEPA-AIRE power vacuum is connected to the duct system near the furnace. Next, 1 inch access holes are drilled into the air ducts. Long lengths of air hose with special 360 degree high velocity nozzles are connected to the compressor and "snaked" through the entire duct system, dislodging debris that has accumulated on inner duct surfaces. The HEPA-AIRE unit creates a powerful vacuum, pulling dislodged contaminants into its filtration system. This filtration system is so efficient that it captures contaminants 1/300th the diameter of a human hair and returns filtered "hospital grade" air to your home. And, it's so quiet you'll hardly know it's running.
Once your duct system has been cleaned, we reseal all access holes and your ducts are returned to "like new" condition.
* HEPA-AIRE and AIRE-SWEEP are registered trademarks of Abatement Technologies, Inc. of Suwanee, GA
Important Facts About Indoor Air Quality
and Your Family's Health
The quality of the air we breathe indoors has been an increasingly important environmental concern.
Following are facts that have been determined by recognized authorities in the fields of health and air quality:
FACT: Most people spend 60% to 90% of their time indoors. (AMERICAN LUNG ASSOCIATION)
FACT: Many illnesses are either caused by, or aggravated by, polluted indoor air.
FACT: The levels of some hazardous pollutants in indoor air have been found to be up to 70 times greater than in outdoor air. (USEPA)
FACT: Studies have shown that two out of three indoor air quality problems involve the HVAC System.
FACT: More than 50 million Americans suffer from allergies or asthma.
FACT: One out of six people who suffer from allergies do so because of the direct relationship to fungi and bacteria in air duct systems. (TOTAL HEALTH AND BETTER HEALTH MAGAZINES)
FACT: Respiratory irritants can circulate within the ducts and enter the room through the registers. (ALA HEALTH HOME)
FACT: Children and the elderly are especially affected by polluted indoor air. (DEPARTMENT OF CONSUMER AFFAIRS)
FACT: Most commercially available fiberglass furnace filters are less than 7% efficient. (ASHRAE)