Heating Repair Services
Effective Repair Services For Your Heating Systems
Free Estimates
Experienced HVAC Techs
Factory Trained Techs
Financing Available
When your heating system malfunctions, it is not only a huge inconvenience, but it can cause a ton of discomfort, especially during the colder months. When your heat completely stops functioning, it is time for heating repair. However, you may need heating repair sooner than that. There may be some warning signs that indicate your heating system is not operating at its peak performance.
This is not a good way to continue, as you may be pushing your system harder for less heat than if your heater was operating correctly. Kale Co. is here to provide you with the necessary heating repair services to get the most out of your heating system. We work on all kinds of heating systems, from furnace repair to geothermal heating repair. We will work for residential, commercial, and industrial clients. No repair job is too big or too small!
Signs That Your Heating System Is Malfunctioning
You may be experiencing a failure within your heating system if you notice any of the following:
Strange Noises Coming From Your Heater – You know your home the best, if you start to hear noises from your heater that are unfamiliar to you, this could indicate the start of an issue. This could be in the form of hums, bangs, buzzing, or rattling.
Low Heating Levels – This varies in the severity of the problem. Obviously, if you turn on the heat and cool air comes out, that is a big red flag. However, if heat is still coming out, but it doesn't appear to be as hot as it normally is, this could be something to keep an eye on.
Low Air Flow – This may vary in severity, but if you notice a weaker airflow within your heating system, this could indicate a problem with the fan or a blockage in the system. This makes it tougher for the furnace to operate properly and you are losing out on maximum efficiency.
Short Cycling – Short cycling is when your furnace starts and stops frequently. This can indicate a big problem and is taxing on your system. It requires more energy for the system to start up frequently rather than continuously run at an efficient pace.
System Won't Start – This one is obvious that there is a problem. Your best course of action is to call our professionals right away so we can correct the problem and get you back in control of your home's indoor climate!
Why Choose Kale Co?
Our Employees Are:
York Factory Trained
York CCE (Certified Comfort Experts)
N.A.T.E certified in Heat Pumps, Furnace, A/C, and Air Distribution
OSHA certified
Forklift certified
Federal EPA Lead paint certified
Federal EPA refrigerant certified
We're member's of the S.A.V.E (system adjustment and verified efficiency) certification
Iowa Electrical Examining Board Certified
International Ground Source Heat Pump Association Accredited Installer
Iowa Department of Public Health Plumbing and Mechanical Systems Board
410A refrigerant certified
Contact Our Team
Call our experts today and let us know what is wrong with your furnace. For emergency service, please contact 309-797-9290 for the fastest response.
---
We Proudly Serve: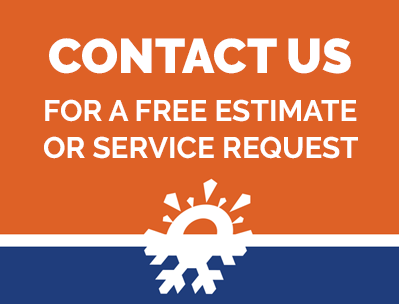 The only Diamond Elite contractor in over 400 miles.