Discover Geothermal Heating Systems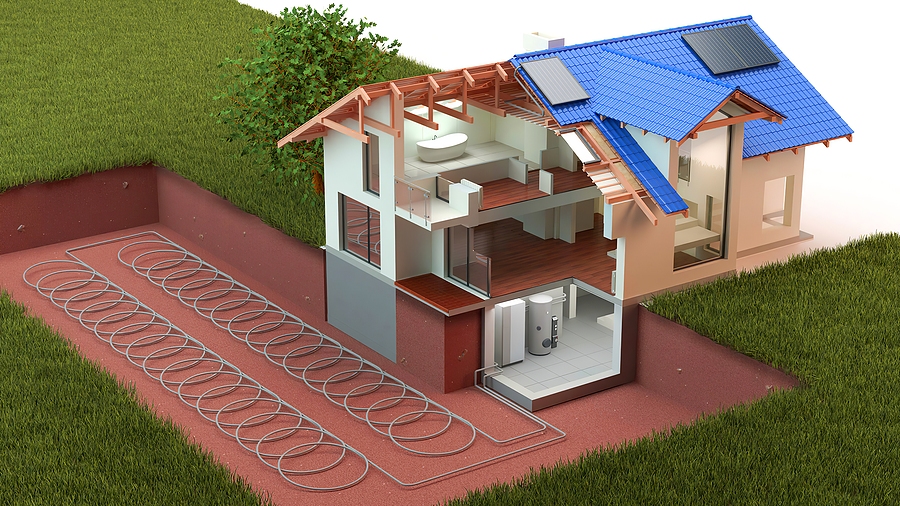 Delve into geothermal heating—a revolutionary method of drawing the earth's inherent warmth. This sustainable technique has become a household favorite, offering a green alternative to conventional heating systems. You can effectively heat and cool your home and enjoy an eco-friendly hot water supply.
With geothermal heat pumps powered by minimal electricity, the accumulated solar energy in the earth's crust becomes a beacon of comfort in homes. This offers the tranquility of an air-conditioned environment and stands firm against the pollution caused by gas furnaces.
Experience Personalized Geothermal Heating Solutions
Embarking on the geothermal journey requires expertise. Avoid pitfalls and ensure the best returns on your investment with Kale Co.— your companion in introducing superior geothermal solutions to your abode.
Rooted in tradition since 1980, Kale Co. has been the cornerstone of warmth in many homes and commercial spaces. We take pride in our legacy, echoing family values in every project we undertake. Our commitment? Delivering unparalleled geothermal installation services with a touch of familial care.
Kale Co: Elevate Your Geothermal Heating Experience
Step into a world where geothermal heating meets perfection. With Kale Co, you embrace:
24/7 Support: Round-the-clock assistance, every day.
No Hidden Charges: Transparent quotes with no surprises. Plus, avail exciting rebates and flexible financing options.
Expertise At Your Doorstep: Our skilled technicians, with a wealth of knowledge, are at your beck and call. Ensuring top-tier services anytime you need them.
Emergencies don't watch the clock, and neither do we. Be it day or night, Kale Co. stands ready. Reach out now to unlock a world of geothermal wonders.

The only Diamond Elite contractor in over 400 miles.