Geo Thermal Heating System Installation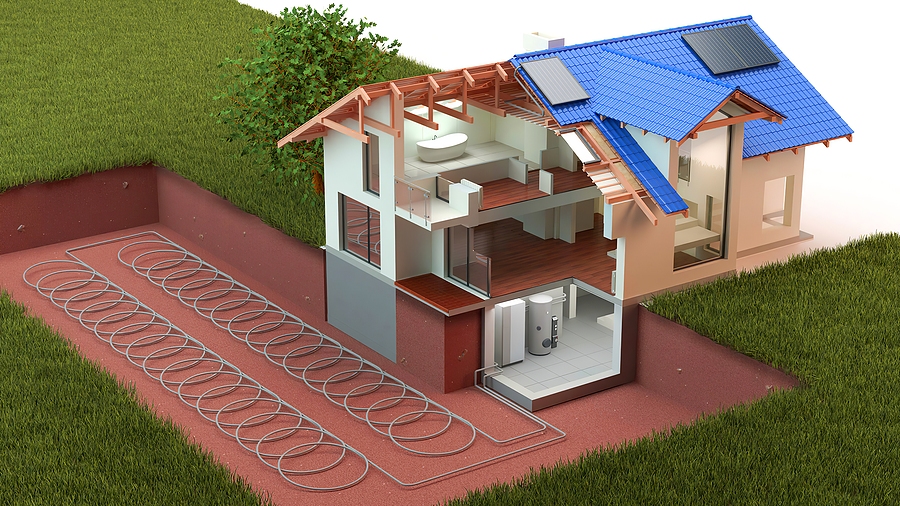 Geothermal heating is the process of harnessing natural heat within the earth's surface and transferring it into different homes using a series of piping systems. It has remained the best approach for most households, primarily in cutting energy bills associated with modern heating appliances. Geothermal heating provides an excellent course for consumers to heat, cool, and supply hot water to homes.
The process involves geothermal heat pumps driven by small electric charges facilitating channeling of the heat to homes. Sequentially, geothermal heating plays a vital role in efficiently serving as air-conditioners while preventing gas furnace pollution. Typically, the heat harnessed is natural as it gets absorbed from the sun and stored within the earth's surface.
Enjoy Custom Tailored Geo-Thermal Heating Services
When looking to install geothermal heating systems, you need to hire the right team for the job. This is crucial to avoid spending a fortune trying to explore the benefits of geothermal heating services. Kale Co, therefore, comes in handy to help you get complete thermal heating solutions directly to your home.
Established in 1980, Kale Co. is a family-owned and operated company passionate about providing elite geothermal heating installation solutions in the area. It remains driven by family-oriented values making it the best geothermal heating provider suitable for residential and commercial spaces. Besides, Kale Co values its clients and ensures the provision of first-rate and unrivaled services.
Why Choose Kale Co. For All Your Geothermal Heating Needs
Kale Co thrives in providing the best geothermal heating installation services. As to stand out from the rest, the company ensures customers get the best experience while meeting their expectations. First, you get to contact the company any time as it has 24-hour support, seven days a week. Again, Kale Co offers free estimates on all geothermal heating installations, including warranties, rebates, and financing.
At Kale Co, you get to interact with well-informed and highly skilled technicians who provide superior services whenever needed. If you experience emergencies related to geothermal heating either day or night, Kale Co can resolve it promptly. Call us to find out more or schedule an appointment with us.

The only Diamond Elite contractor in over 400 miles.