About the Company - Privacy Notice
This Privacy Notice, provided on behalf of Kale Company Heating and Air Conditioning, describes our practices for safeguarding personal financial information of our customers.
How We Collect Information
We collect, retain and use certain types of personal financial information in connection with installation, service, and financing. We may collect information from the following sources:
Information we obtain during the finance application process, such as name, address, and social security number;
Information we obtain from third parties;
Information about transactions and experience, such as customer's payment history;
Information we obtain through internet technology, such as information provided to is via forms or applications.
How We Share Information
Kale Company Heating and Air Conditioning will not disclose personal financial information concerning any persons to third parties except as necessary to process applications or as otherwise permitted by law.
Protecting Your Privacy
We take great care to properly handle information about our customers. We maintain physical, electronic, and procedural safeguards that comply with applicable federal regulations to protect information we have collected.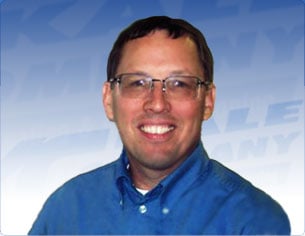 On behalf of everyone at Kale Company Heating and Air Conditioning, I would like to say how thankful we are for the wonderful customers who have trusted us with their comfort and safety. All of us here realize the many choices people have when selecting a heating and air conditioning contractor. That is why we work so hard to provide the best service at the lowest possible price. We still have the old time values in taking care of our customers after the sale, not just before. Please call us anytime and let us prove ourselves to you.
Thomas Kale, President

The only Diamond Elite contractor in over 400 miles.