Boiler Installation & Repair Services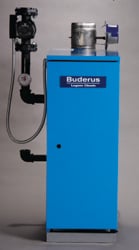 We provide boiler installtion, repair, and maintenance to ensure you get the most energy efficient and properly functioning boiler system for your home. We work with residential and commercial customers, providing boiler heaitng solutions for a variety of unique situations. Contact us for a quote today!
How It Works
A hot water boiler system heats your home by turning water into steam and distributing the heat through a radiator or convector. As the steam cools it condenses back to water within the closed system and returns to the boiler to be converted back into steam again.
Benefits of a Hot Water Boiler Heating System
If you've chosen to heat your home with a water boiler, then you've made a great choice. There are many benefits that make this investment a good one.
Clean Heating
A hot water boiler system is a clean way to heat your home. It doesn't produce dust particles and other pollutants. The air that is already in your home is heated via the radiator which means no new air is entering the room. The benefit of this is that there are no new pollutants entering the room.
Comfortable Heat
When you use a hot water boiler, the air in a room is heated evenly infusing the air in the room. This gives the heat in the room a fresher and more comfortable feel. The heat is dispersed more evenly throughout the room.
Control Heat in Different Rooms
Hot water boiler installation means you will have access to user-friendly programming. You can distinguish various heating zones within your home based on activity within the rooms. You can automate the stop and start of heat within rooms with the use of a programmable thermostat.
Silent Operation
If you enjoy silence then you'll enjoy the silent operation of a hot water boiler system. The noise is confined to the hot water boiler itself. The remaining system is silent.
Boiler Company You Can Depend on!
Are you in need of water boiler installation and repair services? Kale Co. Heating and Air Conditioning should be your first stop. Having handled these undertakings for many years, we can comfortably advise and help you with all your water boiler needs.
We specialize in boilers installation, repairs, maintenance, and all HVAC related undertakings. Some of the unique feature that makes us stand out include:
24/7 emergency services- whether it is 4th of July or 4 in the morning, you can always count on us.
Licensed, insured, and bonded- We have met all the legal requirements for an HVAC installation and repair company. More importantly, we are insured so rest assured your work is in safe hands.
Guarantees and warranties- We provide reworks if damages occur before a pre-set time is over after boiler repairs and all our fixtures come with warranties.
No hidden fees- We give explicit quotes and at no time will we demand more payments.
At Kale Co. Heating and Air Conditioning, we don't cut corners we fix them.
Contact us today, for a free quote.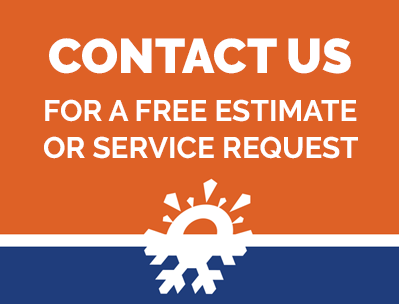 The only Diamond Elite contractor in over 400 miles.