Air Conditioning Repair Services
Quality Repair
Fix All Kinds Of Makes & Models
Emergency Repairs
24/7 Service
Financing, Rebates, Warranties
Free Estimates
Contact Us For A Free Estimate!
Kale Co. provides expert air conditioning repair servies at excellent rates. With a combination of our many decades of experience (in business since 1980) and our warranties and financing options, you cannot go wrong with air conditioning repair from Kale Co. We consider it an honor to work in your home and we do all we can to bring your the best price! We have old time values in taking care of our customers after the sale, not just before!
What We Offer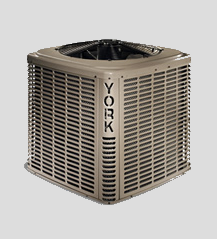 At Kale, we make air conditioning repair easy and affordable. Our services include the following:
We offer warranties, rebates, and financing, making AC repair economical.
Convenient 24-hour AC repair service, 7 days a week.
Our technicians are professionally trained and certified heating and AC repair technicians.
We offer free estimates.
Full 24-hour emergency service is available day or night, rain, snow or shine.
Call For A Diagnostic Service
Aside from your air conditioning system not turning on, you could need repair from a variety of other problems. Your air conditioning system may still run, but you may have air that isn't fully cooled to the proper temperature. You may have a system that is short cycling. There could be a number of issues that are hurting the overall performance of your AC system, which effectively drives your energy bill up, and provides sub-par comfort. You know your home the best. If you hear strange noises or you feel your home isn't as cool as it should be, give our service team a call for a proper diagnosis!
Our AC Repair Services - What To Expect
Kale Co. provides fast, expert AC repair, always at an economical price. We service and repair air conditioners in the Quad Cities area, so we typically have a service technician close to you and can respond quickly. Here's what you can expect when you call Kale:
There's no guesswork with our prices. Our service technicians carry a standard repair price book so you know the price of any repairs up front.
We offer flat rate pricing. We charge a diagnostic fee to determine your AC problem.
Our technicians are trained in our own training room and certified on all AC makes and models to stay up to date on any new data and equipment.
We have a radio dispatcher for prompt repair service.
We offer repairs on all air conditioning makes and models.
Don't Get Caught In The Heat Of Summer
When your air conditioner needs to be repaired think of Kale Heating and Air Conditioning. The last thing you want is to be caught in a heatwave of summer with no air conditionon. We have the experience and knowledge to get your AC fixed promptly and affordable. You can schedule an appointment or give us a call at 309-797-9290 today. We take care of our customers at Kale!
---
Service Areas:

The only Diamond Elite contractor in over 400 miles.