AC Repair Services East Moline, IL
AC system broken or malfunctioning? If you're not uncomfortable from a lack of AC, your system may be running inefficiently, costing you money for sub-par comfort levels.

Expert Repairs
Quick Diagnostics
Maintenance Schedules
Free Estimates
Factory Trained Technicians
Financing
Rebates
Warranties
Excellent Customer Service
Diamond Elite Contractor
Signs Your AC System Needs Repair
Warm Air
Of course, your AC is supposed to blow out cold air. If the air is coming out warm or cool, something is wrong and needs to be fixed. If the air is not warm, but warmer than it should be, it may go unnoticed and you may be paying more for worse results. Pay attention to how cold the air is, and give us a call if you think the air should be coming out colder!
Insufficient Airflow
When the airflow of your system is hindered, there could be a few problems. It may be a blockage of some sort, or a problem with the fan. This of course is going to hinder the effectiveness of the system, potentially causing the system to need to run more, but never fully reaching the level it need to. This is very taxing on your system and not good for longevity.
Frequent Cycles
Your AC should not be cycling on and off too frequently. Cycles are part of the process, but when your cycling becomes so frequent, there is likely an issue. Pay attention to the cycling of your AC system and see if something doesn't seem right to you. It may even be a great idea to call our experts and talk to them for a better understanding of what could be happening with your AC.
Humidity
Your air conditioning should be keeping humidity levels low even during summer. If you feel sticky muggy air indoors with your cooling system on, you likely need repair of some sort. You may just need a recalibration in your system, or a dehumidifier system. Our experts will make a recommendation based on your needs.
Bad Odors
If you smell foul odors in your AC system, it is best to deal with it as soon as possible before they get worse. It can be difficult to properly clean your system on your own, so it is best to rely on our team of experts who can not only clean your AC system properly, but also do it quickly without risk of damaging the rest of the system.
Unusual Noises
Many AC systems are not perfectly quite, some maybe even consistently make noise during start up and regular operation. When you start hearing loud bangs, buzzing, rattling, whistling or grinding noises, then you will need repairs. This may only require a simple tune-up. You will have to call our team for a diagnosis. We will provide a free estimate!
Contact Us
Remember, we have been in the industry since 1980, serving East Moline, IL and surrounding areas. Rely on us for all of your HVAC needs. Give us a call for a free estimate and our team will happily assist you!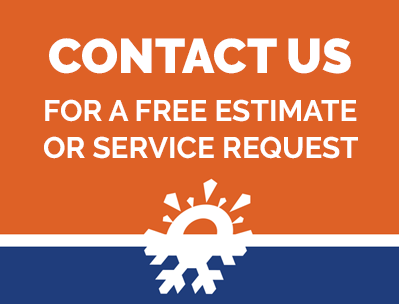 The only Diamond Elite contractor in over 400 miles.