Air Conditioning Services For Eldridge, IA
Installation
Replacement
Repair
Maintenance
24/7 Service
Financing, Rebates, Warranties
Free Estimates
Highly Trained Experts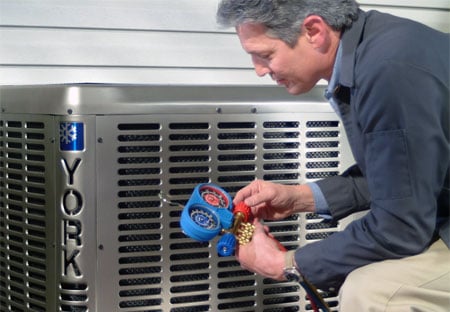 If you are looking to beat the Eldridge, IA heat, you have come to the right place. Kale Co. provides a variety of air conditioning services to the Eldridge, IA area. Our team of highly skilled technicians provide expert installation, repair, and maintenance services. Kale uses highly efficient YORK units for our air conditioning installation for excellent results that are easy on your wallet. But, we are not limited to YORK. If you have another brand as your existing system, we have experience repairing that. We will make sure you are set up for more comfortable days. If your system is beyond repair, and you need replacement, we will properly remove your old system and install your new one!
Why Choose Kale Co.
Between our excellent products, professional services, outstanding customer service, and quality leadership, we are confident that we can provide results you will notice. Results that will provide you with comfort and help to reduce your energy bills. We know that there are many options to choose from when it comes to HVAC companies, which is why we are grateful for your business, and constantly seek an opportunity serve you with quality, even after the project is complete.
Contact Us
Contact Kale Co. today if you are looking for air conditioning services in Davenport, IA. We can help you beat the heat, stay comfortable, and save money with an efficient AC system!

The only Diamond Elite contractor in over 400 miles.