Rock Island, IL's Mitsubishi Diamond Elite Contractor
Kale Co. is your local Mitsubishi Diamond Elite Contractor in Rock Island, IL. As a Diamond Elite Contractor, we offer professional, efficient, and personalized Mitsubishi heating and cooling services to meet your unique needs. Our high-quality solutions and exceptional customer service ensure your Mitsubishi HVAC systems' optimal functioning and longevity.
Why Choose Kale Co. as Your Mitsubishi Diamond Elite Contractor?
At Kale Co., we understand your investment in choosing Mitsubishi HVAC systems. That's why we offer:
Unparalleled Expertise: With extensive knowledge of Mitsubishi heating and cooling products, we tailor the best HVAC solutions for your home or business.
Quality Customer Service: Your satisfaction is our priority. Our friendly, professional team offers fast, reliable service whenever you need it.
Comprehensive Warranties and Financing: We support our services with extended warranties and flexible financing options to ensure peace of mind and affordability.
Free Estimates: We provide accurate quotes for single or multi-room units without hidden costs.
Experience the Kale Co. Advantage
Our service doesn't end with installation. As Mitsubishi Diamond Elite Contractors, we always stay current with environmental programs and rebates to help you save money. We also provide tangible demonstrations of our product benefits and visual guides for our services, ensuring you understand our work every step of the way.
Mitsubishi Ductless Heating and Cooling Systems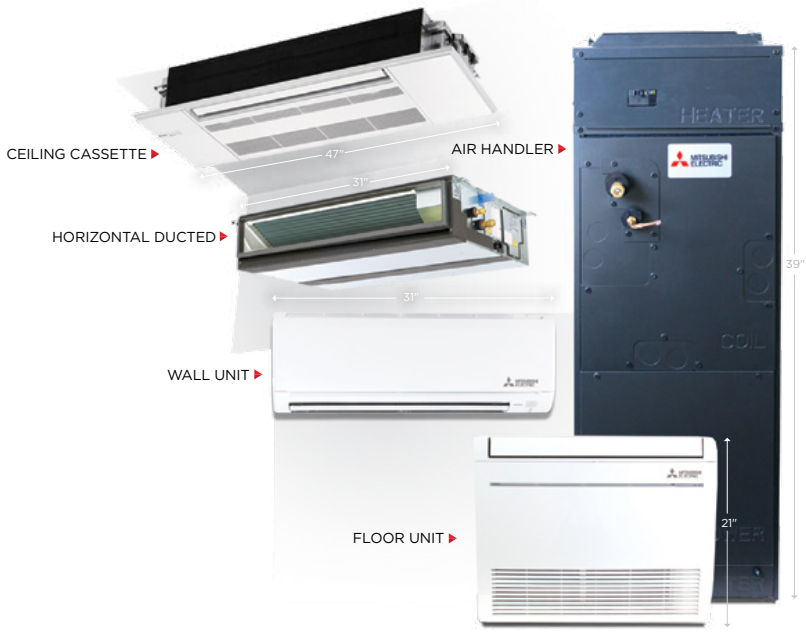 Explore our Mitsubishi Electric solutions for unmatched energy efficiency, performance, and control over your home's cooling and heating. We offer a variety of Mitsubishi Electric systems that cater to individual rooms or entire homes, providing flexible options for every need. Enjoy whisper-quiet operation, superior indoor air quality, and cost-effective energy consumption with our ductless heating and cooling solutions.
Contact Us Today
Don't wait to enhance the comfort and efficiency of your home or business. Contact Kale Co. today and let us provide you with the superior Mitsubishi Diamond Elite Contractor services you deserve. Get a free quote now!

The only Diamond Elite contractor in over 400 miles.