Heating Installation For Eldridge, IA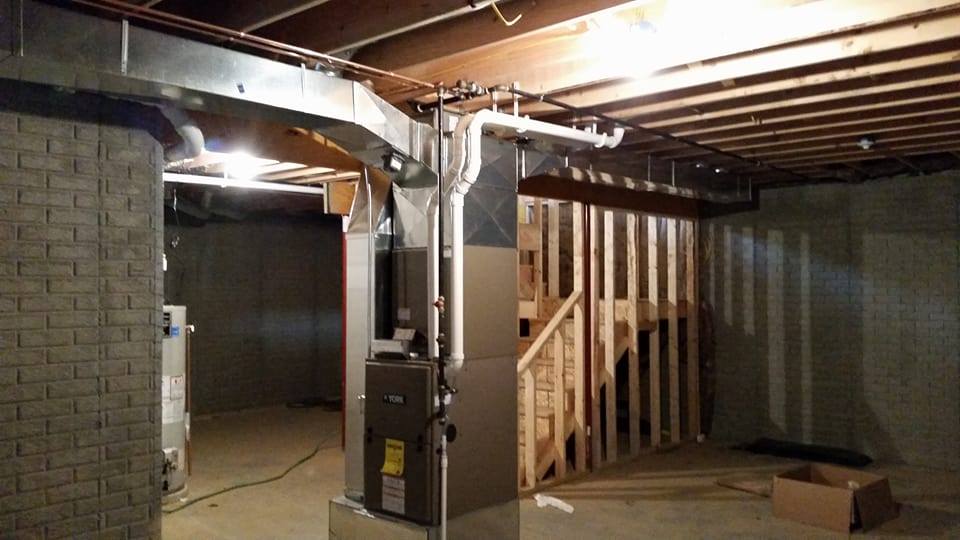 Looking for heating installation in Eldridge, IA? Rely on Kale Co. Whether you are replacing an old system, you are looking to install a new one in your brand new home, or you are a construction company looking for an HVAC contractor with experience and a proven track record of success, you can rely on us.
We achieve our success by bringing you dependable results. Providing high quality services with energy efficient products to help you save on energy costs is a great honor to us as we know that there are plenty of heating companies in the Eldridge, IA area that you can choose from. We do not take your business for granted.

To provide the best results, it is paramount that the the people behind the job are experts in their field. That is why Kale Co employees are all:
York Factory Trained
York CCE (Certified Comfort Experts)
N.A.T.E certified in Heat Pumps, Furnace, A/C, and Air Distribution
OSHA certified
Forklift certified
Federal EPA Lead paint certified
Federal EPA refrigerant certified
We're member's of the S.A.V.E (system adjustment and verified efficiency) certification
Iowa Electrical Examining Board Certified
International Ground Source Heat Pump Association Accredited Installer
Iowa Department of Public Health Plumbing and Mechanical Systems Board
410A refrigerant certified

High Quality Products & Customer Service
Using top energy-star heating systems helps us to provide the quality of results that people are always looking for when hiring HVAC professionals. We believe in doing the job the right way the first time around. No cutting corners, no shortcuts, just hard work ethic and proven installation techniques that help your system last. Though we take the time to make sure our installations are done properly, wear and tear will eventually come for your system. This is why it is important to rely on Kale Co to maintain your system after installation, and to keep us in your back pocket for any repairs down the road.
Contact Us
If you are looking for the highest level of heating installation and other HVAC services in the Eldridge, IA area, rely on us! We are not far from you and will install heating at your home in a timely manner.

The only Diamond Elite contractor in over 400 miles.