Heating Installation
Proudly Serving Rock Island, IL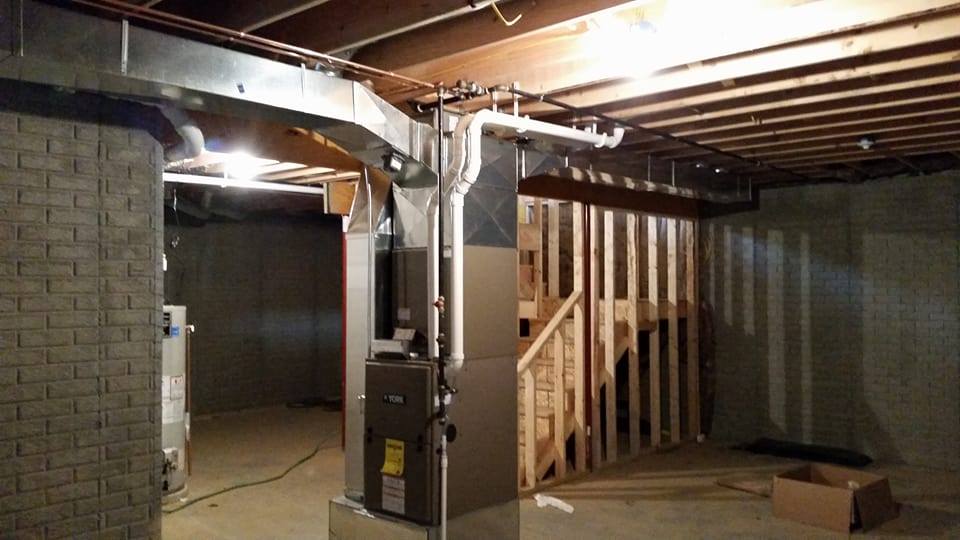 Do you have an old heating system that needs to be replaced? Are you planning on or in the process of building a newhouse and need new heating system installation?
No matter what your heating needs are, you can rely on Kale Co. for high quality heating installation services that will positively impact your comfort levels and reduce your energy costs.
We do this by using energy efficient products, such as Mitsubishi heaters or York heating systems.
Trust Kale Co. with Your Home's Heating System
To further establish ourselves as a reliable company for heating installation over the years, we have not only made sure to use the best products, but we also follow a strict protocol to make sure we are implementing the highest quality installation techniques. We do this because we believe that it is an honor to be chosen for the task out of all the available HVAC companies and we want to make sure that you are getting the most out of your investment!
Our Heating Replacement Services
For decades, we have also been replacing furances and heating systems in the Rock Island area, further improving the comfort of residents and businesses alike. Replacing an old system that is highly inefficient with a new, efficient heating system can help save you money on your bills. You could be losing money and value with an old heating system.
Aside from your system not working all together, there may be issues that cause inefficient heating, more operation time, more stress on internal components, thus driving up the cost for worse results. When you choose Kale Co., you can rely on us to properly remove your old system and install a new one seamlessly.
Why Choose Kale?
Our technicians are:
York Factory Trained
York CCE (Certified Comfort Experts)
N.A.T.E certified in Heat Pumps, Furnace, A/C, and Air Distribution
OSHA certified
Forklift certified
Federal EPA Lead paint certified
Federal EPA refrigerant certified
We're member's of the S.A.V.E (system adjustment and verified efficiency) certification
Iowa Electrical Examining Board Certified
International Ground Source Heat Pump Association Accredited Installer
Iowa Department of Public Health Plumbing and Mechanical Systems Board
410A refrigerant certified
Contact Us Today
For reliable heating installation services in the Rock Island, IL, area, contact the team at Kale Co. Rely on the HVAC pros that have been serving the area for decades. Choose Kale Co. Call us today!

The only Diamond Elite contractor in over 400 miles.