Maysville, IA Furnace Repair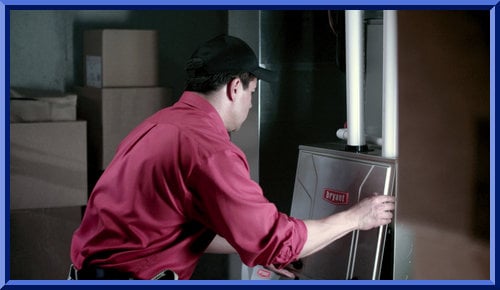 Has your furnace gone down? Is your furnace not living up to standards and underperforming? If you said yes to any of these, chances are it is pretty cold out, and you need furnace repair. Nobody wants to be uncomfortable in their own home, and losing your furnace in the dead of winter can be a major annoyance and inconvenience. Kale Co. is proud to offer fast, reliable furnace repair services for the residents of Maysville, IA. We even offer emergency service for when you need furnace repair right away!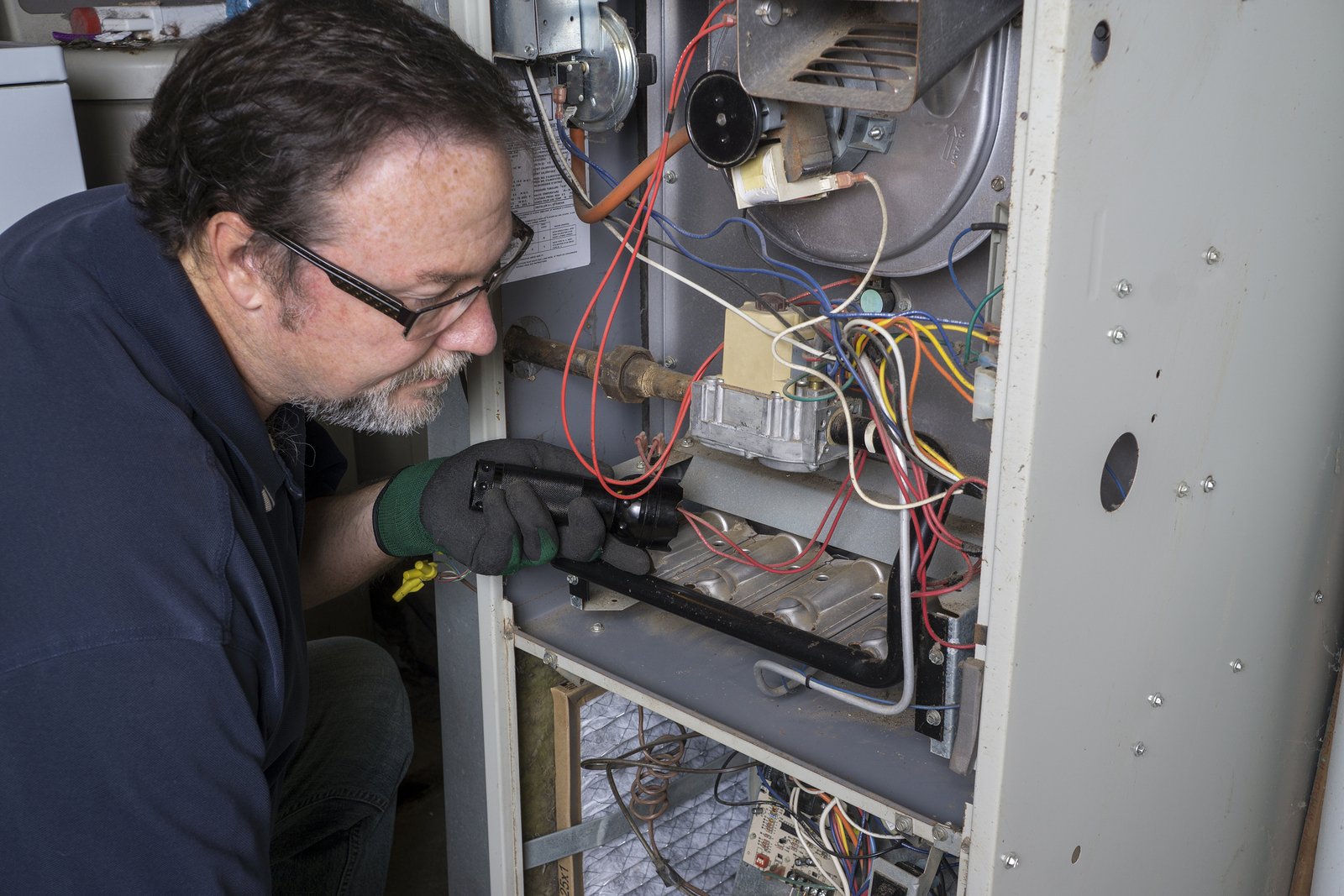 How Do I Know If I Need Furnace Repair?
Tripped Carbon-Monoxide Detector – This is the most important thing to be on the lookout for as it is an immediate health concern that could cost you your life if you disregard this problem. Many furnaces come equipped with carbon monoxide detectors. You should still purchase carbon monoxide detectors for your home as this is an unscented gas that is extremely dangerous. If these are tripped, you should immediately open windows and doors for ventilation, turn off your furnace, and even get outside to play it safe.
Aside from the obvious sign of your furnace completely failing to fire up, there are some more subtle signs that indicate you need furnace repair. If you suspect your furnace to be having some issues, you very well could be right. Some things to be on the lookout for are:
Abnormal Furnace Smells – Many furnaces can smell like the fuel they use or have an odor when used after being dormant during the offseason. But if you notice a sudden odor that appears suddenly and doesn't go away after a while or that smells like a gas leak, call our team and we can come check it out.
Discolored Pilot Light – A healthy pilot light is typically blue. A pilot light that is a different color, especially yellow, can indicate a ventilation problem within the furnace. This is important to have addressed with us because it could mean that gases within the system are not properly dissipating which can cause health risks and safety concerns.
Inadequate Heat – Of course if your vents are blowing out cool air or air that isn't as warm as it should be and you are noticeably uncomfortable, it is probably time for furnace repair.
Strange Noises – Furnaces, by nature, are not completely silent. However, if you hear continuous, loud, persistent noises, such as squealing or whistling, this could be a bad belt. If you hear loud bangs or buzzing sounds, this could indicate other problems and our technicians will need to examine the furnace.
Poor Air Quality – This may be more difficult to pin down, but if you happen to notice more dust, coughs, colds, watery eyes, itching, sneezing, and headaches within your household, it could be due to the quality of air from your furnace. This can be caused from dirt, bacteria, or other foreign particles within your furnace due to poor maintenance.
Contact Us
Contact Kale Co. today for expert furnace repair services that you can depend on. We are confident that you will be satisfied with the results and the process we use for our services. Call us today to speak with an expert!

The only Diamond Elite contractor in over 400 miles.